C2M Global and ThermalTec expand their sales activities!
21.02.2023
Tommaso Buti takes over the area of Business Development
Tommaso Buti will be responsible for the Business Development area at C2M Global and ThermalTEC, effective 01.03.2023. "With Tommaso Buti, we are pleased to have gained an internationally experienced sales and networking specialist for our team," said Matthias Kroll Managing Director of the C2M / TT Group.
In the future, Tommaso Buti will provide support in international sales and business development for applications in the automotive / motorsport, aerospace and HHP engine sectors. With over 25 years of international experience in several key positions, he is highly appreciated for his result and customer oriented approach, as well as his sustainable expertise. In the past, Tommaso Buti has accompanied positions in Sales and Marketing and has also been very successful as Head of Business Devolpment in the development of new markets and business areas. Due to his past at Lamborghini, he literally has "gasoline in his blood" and, together with the existing team, will once again put additional horsepower on the road. Tommaso Buti was already in the past a successful companion of our management team and we look forward to it a success story continuation to be able, so Christian corner managing director C2M/TT group.
Welcome to our team or better Benvenuto nel nostro team Tommaso.
C2M Global and ThermalTec wish you a Merry Christmas
20.12.2022
C2M Global un ThermalTec novēl priecīgus Ziemassvētkus
A successful 2022 financial year is coming to an end for us. Our expectations of our two companies were more than exceeded this year. In addition to various awards, including as start-up company of the year in Valmiera for ThermalTec, we have managed to place numerous orders with our partners and receive additional orders for the production of our innovative insulation systems. With full order books with a total volume of more than 15 million Euros, we are starting the new financial year on a positive note. Nevertheless, we cannot only speak of a good year 2022. The global political situation poses challenges for all of us. The desire for peace in the world has come a whole lot closer for us this year. The desire for peace in Europe is currently the dominant issue for us Europeans. Who would have thought, after having taken this precious commodity for granted for so many decades, that precisely this peace in Europe would be our greatest wish for the New Year.
As a company, we would like to make our contribution to reducing the suffering caused by the war and displacement and will support organizations that help refugees with a donation this year.
Dear business partners, business friends and to everyone who has remained loyal to us this year…
We wish you a Merry Christmas and all the best for a healthy and successful New Year. We are very grateful for the support in the past year and look forward to celebrating the future together with you. In addition to the war in Europe, the world is talking about transformation and climate change. In the future, too, we will work with you to develop our products precisely for these challenges. In line with our motto for the year 2023:
If you change nothing, nothing will change!
Time has flown by for us in the last few months and we are now looking forward to a few quiet and relaxing days with our family. We wish you the same from the bottom of our hearts. Happy Holidays, have a good rest and we'll see you again in the new year healthy and full of energy.
Your team from C2M Global and ThermalTEC

C2M Global strengthens its team with experience and international charisma
12.05.2022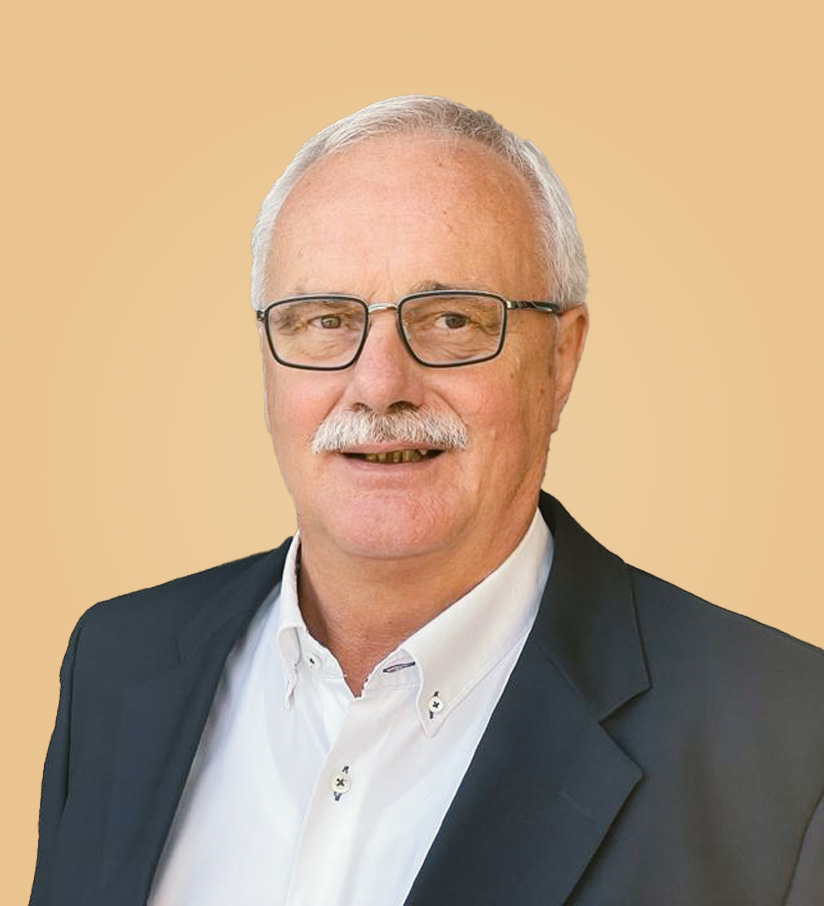 Starting in May, C2M Global will join its team with another senior expert. In the future, Mr. Leo Schramm will support C2M Global in the areas of sales and project management. His main focus will be on the support of our international customers.
Leo Schramm has been in sales for the past 35 years and Sales and project management at various well-known suppliers in Europe as well as USA / Canada and South Korea. The focus here was mainly on activities for the automotive industry. For the last 15 years, as Director of Sales & Marketing, he has been responsible for the respective European representations.
"With Leo Schramm, we are happy to have gained an experienced manager who fits perfectly into our requirements profile and that of our customers. Especially with his expertise in cast components with application areas for turbochargers and manifolds, he optimally complements our team, the management of C2M Global is pleased.
Due to the high demand and the continued strong growth in the order situation, C2M Global is planning further reinforcements for the team in the second half of the year.
ThermalTec SIA founded in Valmiera Latvia
10.04.2022
With effect from 28.02.2022, the company ThermalTec was founded with its headquarters in Valmiera Latvia and entered in the Commercial Register of Riga. ThermalTec is an application specialist for the processing of various glass and silicate fibers. The corresponding products are used in various industries, including the automotive and aerospace industries.
The shareholders of the new company are Bürger- Glas und Fasertechnik GmbH (BGF), as well as functionaries and co-shareholders of C2M Global GmbH. The products manufactured in Latvia in the future relate to a wide variety of applications in the fields of thermals and acoustics. In addition, new solutions are offered for the areas of fuel cells and batteries. New manufacturing processes and the application of optimized and sustainable coatings are to characterize the company in the future.
"We are looking forward to the production of our newly developed fiber shells and molded parts at our new production site in Latvia. In addition, we can present environmentally friendly and energy-optimized manufacturing processes to our customers and partners," says Matthias Kroll, Managing Director and shareholder of ThermalTec.
For the financing of the expected high growth rates, the BGF Group could be won as a shareholder and investor. "We are very pleased to be able to accompany these strategic projects with our expertise and experience. We have been involved in the manufacture of products with application temperatures of well over 1000° C for decades. The further development of products in the areas of batteries and fuel cells is in line with our sustainable corporate philosophy," says Gerhard Bürger, Managing Director BGF Group.
Over the next three years, more than 5.0 million euros are to be invested in the expansion of the company's own production capacities. The first production lines will go into operation as early as May of this year. The homepage of ThermalTec should go online by mid-April www.thermal-tec.lv.
Further information
Richard Ligon, BGF GmbH, richard.ligon@thermaltec.de
Christian Eck, Managing Director, ThermalTec SIA, christian.eck@thermaltec.de
C2M Global wishes you a Merry Christmas!
24.12.2021
Dear business partners, business friends and to everyone who has remained loyal to us this year ... We wish you a Merry Christmas and all the best for a healthy and successful New Year. We are very grateful for the partnership and the associated trust in us and in our company C2M Global. With you we were able to master the challenges in our founding year and we managed to plant new ideas together and let our plans grow wings.
For this, we would like to express our thanks again!
This year we decided to support the SOS Children's Villages with a donation!
Happy Holidays to you
Matthias Kroll and Christian Eck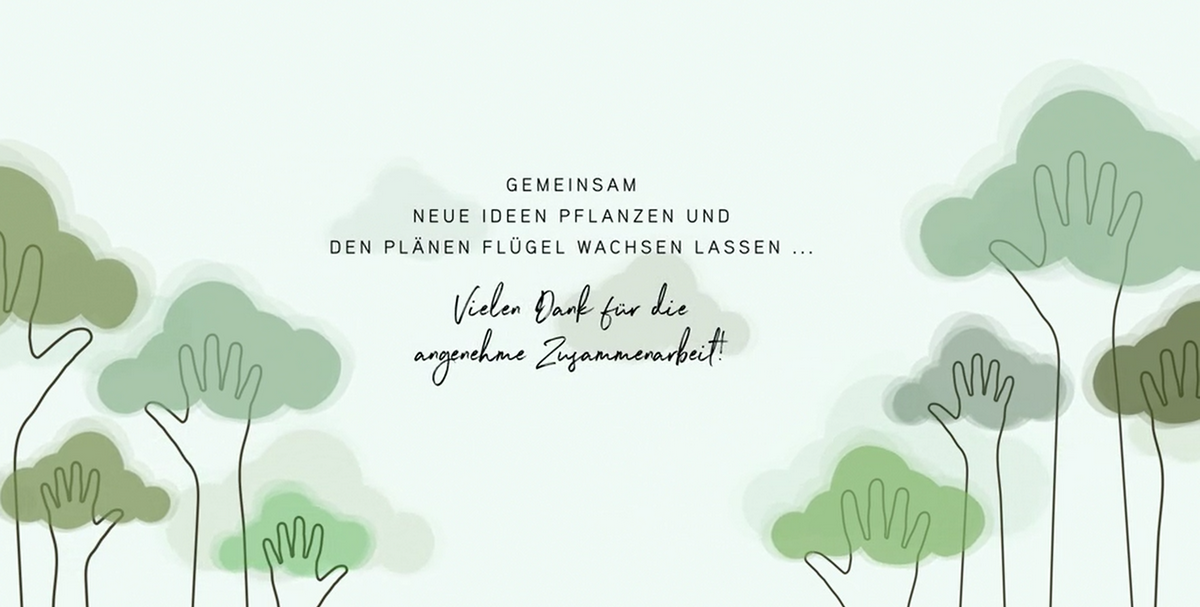 Proventia to cooperate with C2M Global in Germany
30.11.2021
Proventia, a Finnish technology supplier for the machine and vehicle industries, and German C2M Global have signed a cooperation agreement to market and sell Proventia's thermal components products in Germany, Austria and Switzerland.
"We are very happy to be able to work with C2M Global in order to develop and expand our Thermal Components business. This cooperation agreement brings us local expertise and presence in the German-speaking market area, as well as the ability to serve both our present and new customers more efficiently. C2M Global has strong specialist expertise, particularly in insulation materials, as well as long experience of dealing with customers in the machine and vehicle industries," says Jari Lotvonen, CEO of Proventia.
"We see a lot of potential in the cooperation and are enthusiastic about the synergies from the areas of high-temperature insulation. Also, Proventia's expertise in exhaust aftertreatment technologies is a great advantage in thermal insulation market", says C2M Global Managing Director Christian Eck.
In line with its strategy, Proventia has been developing its Thermal Components business alongside its Emission Control business. The company designs and manufactures insulation solutions not only for temperature-critical exhaust aftertreatment systems, but also for other demanding applications to improve the energy efficiency of machines and vehicles. Proventia's thermal components are designed and manufactured at the company's plant in Oulu. More than 30 people work in their design and production.
Further information
Jari Lotvonen, CEO, Proventia Oy, Proventia Group Oyj, tel. +358 (0)400 68 4072, jari.lotvonen(at)proventia.com
Christian Eck, CEO, C2M Global GmbH, tel. +49 175 108 3990, christian.eck(at)c2mglobal.de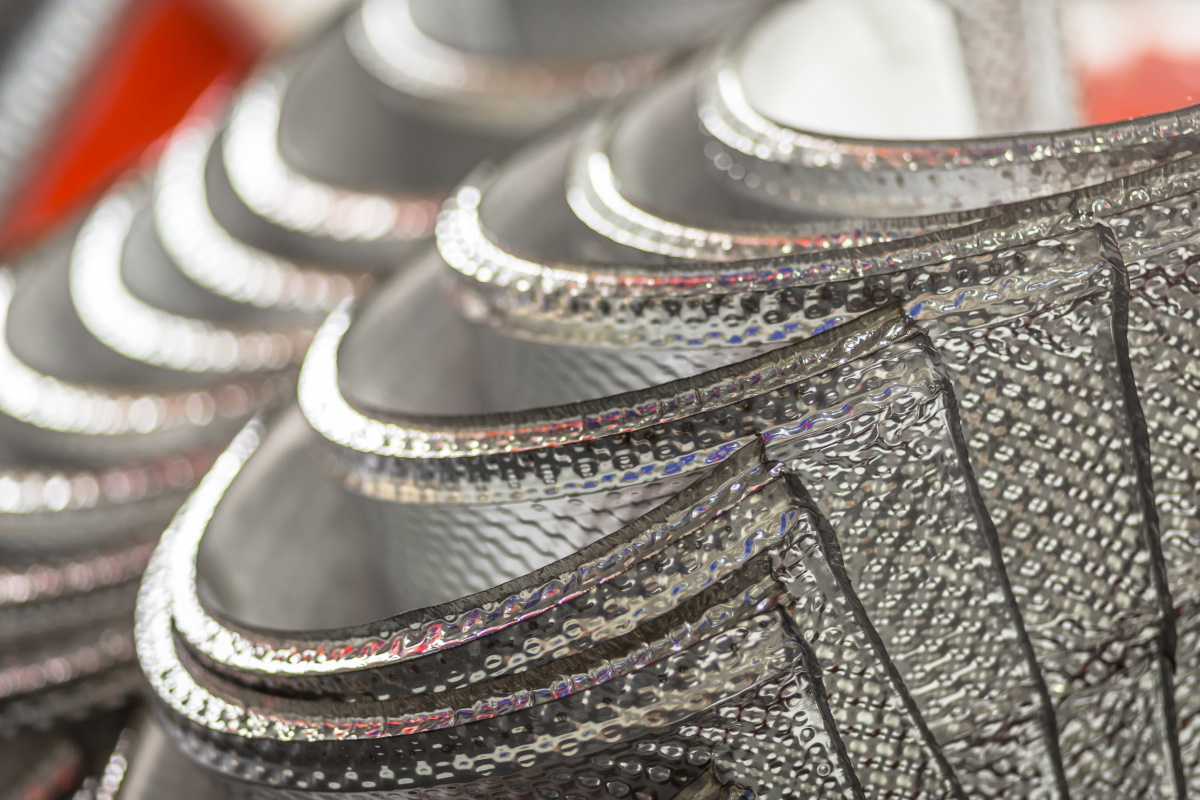 Adiabatix and C2M Global will go together in the future!
29.10.2021
The Finnish high quality manufacturer for modular heat insulations and C2M Global GmbH will work together in the future. Both companies use their common synergies and focus on customers in the areas of marine, oil and gas, power plants and nuclear power plants. This strategic partnership essentially relates to the DACH region. It is expected, that the existing customer network within the C2M Group will generate additional growth in this target market. "We are enthusiastic about Adiabatix's engineering know-how and manufacturing techniques", says Christian Eck, Managing Director of C2M Global.
The company Adiabatix was founded in 2000 and has been supplying leading companies worldwide in the fields of shipping and nuclear power plant construction. With innovative systems and product properties, Adiabatix support numerous companies in meeting the SOLAS and nuclear requirements. Jerker Kullberg, Managing Director of Adiabatix: "We are happy to have found a good partner, who knows the market and has a very strong technical experience."
Adiabatix offers the full service concept for its customers. In addition to the design and delivery of the relevant components, the range of services also includes the worldwide installation of those components.
Whether on land or on the water! Adiabatix and C2M offer innovative solutions for customer-specific needs!
C2M Global develops the fiber shell 4.0
08.10.2021
Less consumption, less weight, more range, less emissions, less CO2!
These are the topics that are currently moving the world and of course we as C2M too!
Because we not only support the OEM with our product properties, but also optimize our own CO2 footprint. After intensive development and additional optimization of all processes, we have succeeded in developing a new generation of fiber shells, which can meet the current demands on the market more, Matthias Kroll Managing Director C2M Global GmbH is pleased.
The advantages of the C2M fiber shell 4.0
More use of sustainably produced fibers
Up to 20% energy savings
Up to 30% process time reduction
Up to 60% reduction in water consumption and use of
chemicals.
Sustainable recycling options for fiber materials
Exploratory talks with partners for the expansion of production capacities are already underway at the present time. The demand for this product is enormous and we are confident that we will be able to conclude corresponding contracts for the capacity expansions at short notice, says Christian Eck, Managing Director of C2M Global GmbH.
Stay with us and test the fiber shell 4.0!
C2M Global website online, more than 20,000 visits!
09.09.2021
Within the first week, the new C2M Global GmbH homepage was visited more than 20,000 times. "We are overwhelmed by this huge interest in our new company and the associated business model", says Christian Eck excitedly.
The great demand for the existing service and product portfolio exceeds our own expectations by far. It can already be seen that further reinforcements in our team are necessary to meet the customer requirements. "We will significantly strengthen our team and have already been able to win additional senior experts for us on the market", says Matthias Kroll. Especially in the area of interim management and interim project management, we were able to bring experienced characters on board. Additional positions in the areas of production and logistics must also be filled on time. For these vacancies, C2M Global is already working with specialists from their network to successfully pass these challenges.
The next milestone is the publication of a further product range, which is planned for the beginning of October. In addition, there are many discussions about new developments and cooperation's.
C2M Global is picking up speed, please stay buckled….!
C2M Global founded
01.09.2021 - On existing roads to new destinations
C2M Global GmbH was founded on 28.06.2021 with headquarters in Dirmstein "Our globally active company is already enjoying a lively interest and we have already been able to win some orders on the market," says Matthias Kroll Managing Director and Co-Founder. C2M Global uses its worldwide network to connect the needs of your customers with the production possibilities of your partners. C2M Global often acts as part of the supply chain and stands for service quality and performance.
"With this business model, we see great opportunities for rapid growth and we can use our global network," says Christian Eck, Managing Director and Co-Founder. The focus of C2M Global is currently on the DACH region and the Chinese market. In the medium term, the markets in India and North America will also be an exciting topic for the still young company. A high demand and response for the new business model can already be seen and the company is highly pleased with the encouragement of long-standing customers and partners. The product portfolio is rounded off by the distribution of high-quality materials in the high-temperature range. Here we have succeeded in entering into a partnership with a Chinese premium supplier. C2M Global plans to supply several hundred tons of fiber materials to the DACH region as early as 2022.
Stay tuned!